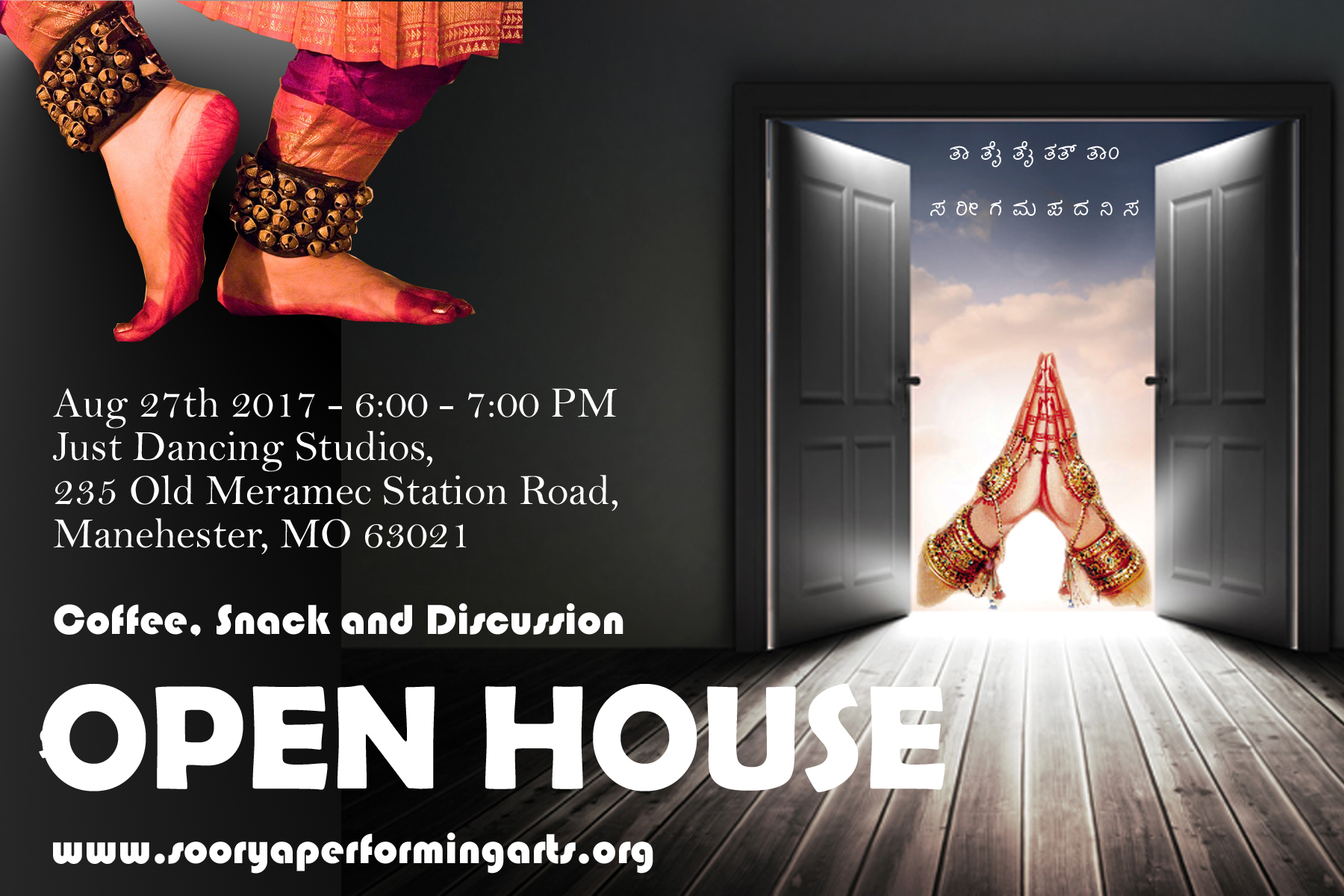 We welcome you to attend our open house session to have a view of our education, performance and gourse details.
Being a traditional dance and music teaching institution, you will be given an introduction to one of the most trusted education system of arts our many decades will be showcased. You will be meeting with teachers and see the students and parents who have sent their children to learn with us. 
Let us help you decide what you wish to learn for yourself or for your child.
Please send us an email/text,   so we can expect you.
Our email address - info@sooryadance.com
Text - 314-397-5278