Repertoire (Productions)
Soorya Performing Arts has supported many ventures in Indian classical dance, music and Theater. Following are a few.
Our Classical art repertoire
We follow Bharathanatyam Margam repertoire as created by Tanjore quartet in 18th century, while teaching Bharathanatyam classes. Ours is a combination of Mysore, Pandanallur and Kalakshetra styles - based on the training we received from all the Gurus.
Kathak is taught in a traditional way in a Gurukula style following a full scale performance technique - we follow combined technique of Jaipur and Lucknow Gharanas.
Carnatic music is taught to make a student a good vocalist, who can perform with ease. 
Learning above will need a training of 10 - 12 years, by consistently attending the classes. Apart from these traditional routines, we do other events as followed.
Dance Dramas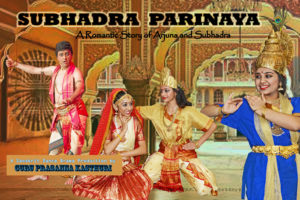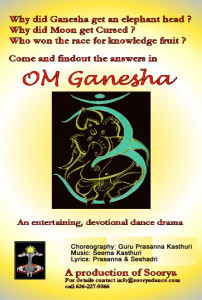 Individual Solo Shows
Music Albums
Rainbow 2 – Music Album
Shree Lola
Nireeksha